Soil Treatment Systems operate a high attrition washing plant, which is normally used in the remediation of super fund sites. The equipment can be utilised as a mobile or permanent treatment facility. It is designed and manufactured to remediate various types of contaminated material with hydrocarbons and other hazardous compounds.
This plant does not only remediate the material, but it is used to recover the aggregates, sand, clay, top soil and provide these materials back into the construction/development sector.
Soil Washing
The capacity of the soil washing plant depends on the specific material to be remediated; however at the front end teh maximum capacity exceeds 100 tonnes per hour.  After treatment, the material is dewatered and can be used in other systems such as the creation of hydro-insulation barriers.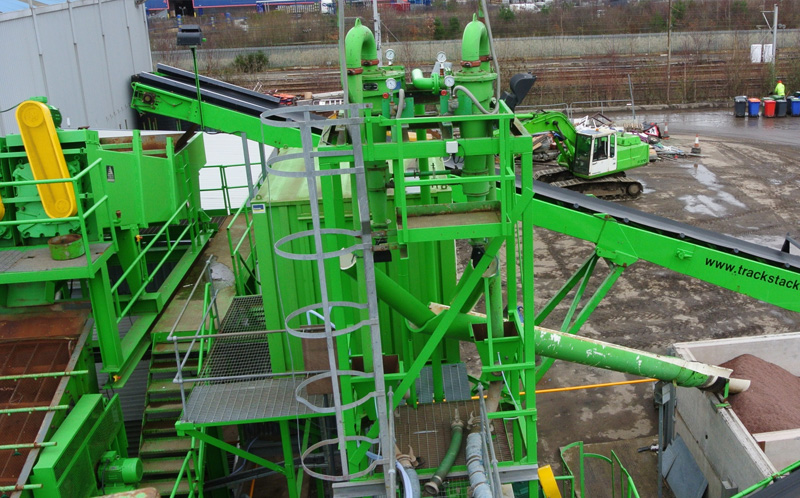 Brief Methodology
The material entering the system, goes through several processes that separate and segregate various different sized product for re-use. It is basically contaminant sorbed onto fine soil particles are separated from bulk soil in a water based system on the basics of particle size system.
Potential use of Materials Recovered
The washing plant is designed to produce various sizes of aggregate, this includes 25mm to oversize, 20mm down to 5mm, concrete sand and fine sand. Some of this material can be used for road construction, building foundations, pavement sand and as pipe bedding.